Constructing the Puncheons:
Build Bridges or Walkways

Rot resistant species would be ideal, but we used ('green') hemlock 2"x10" planks at 8' or 10' lengths because it was locally available.
Treating them with a preservative, once cured, will help.
Cleat the bottoms together, thereby, making a bridge.
Carry to the wetland and lay the ends halfway across the timber assemblies.
Mitre or square off successive bridge ends and fit together.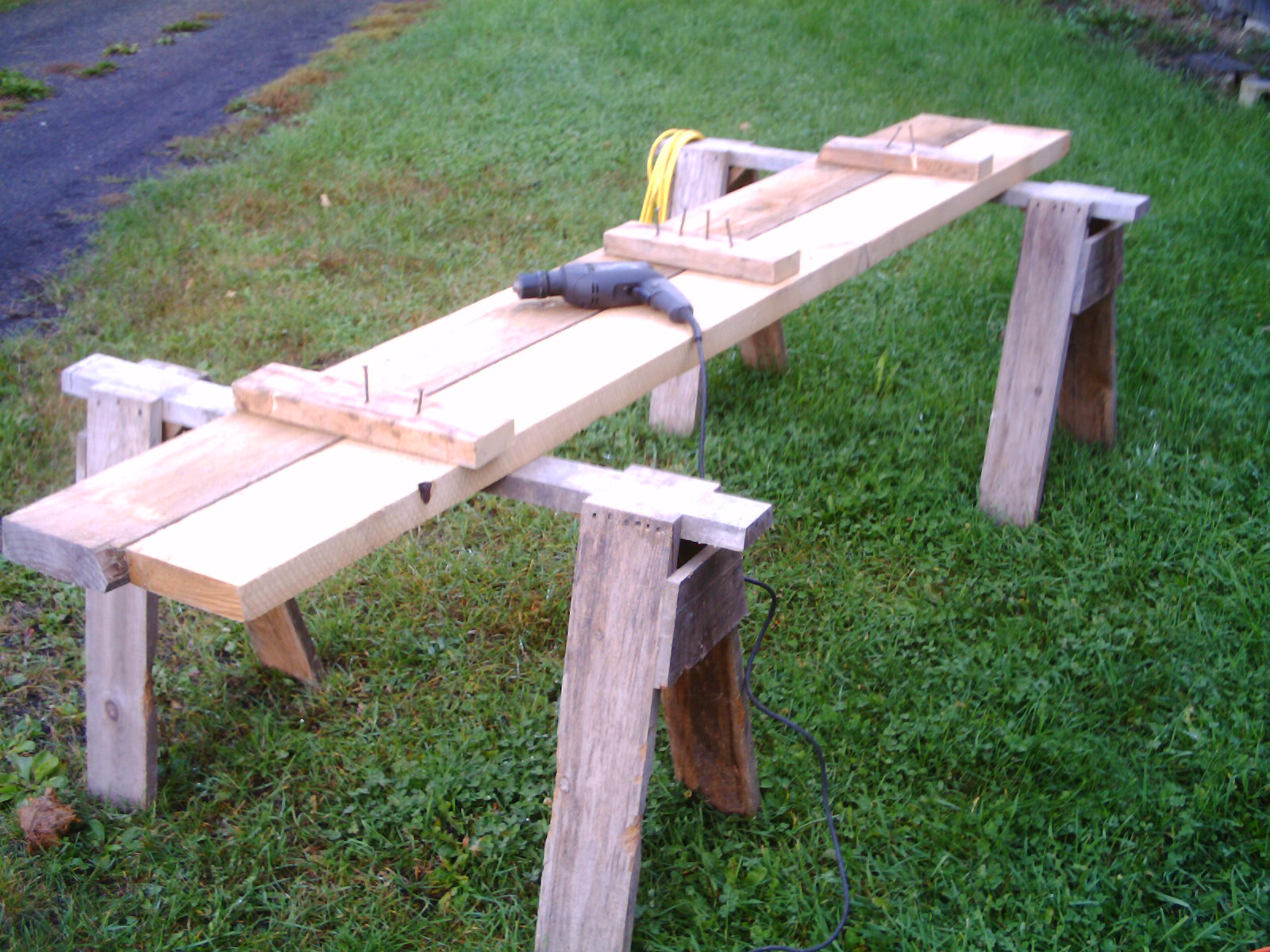 More views!